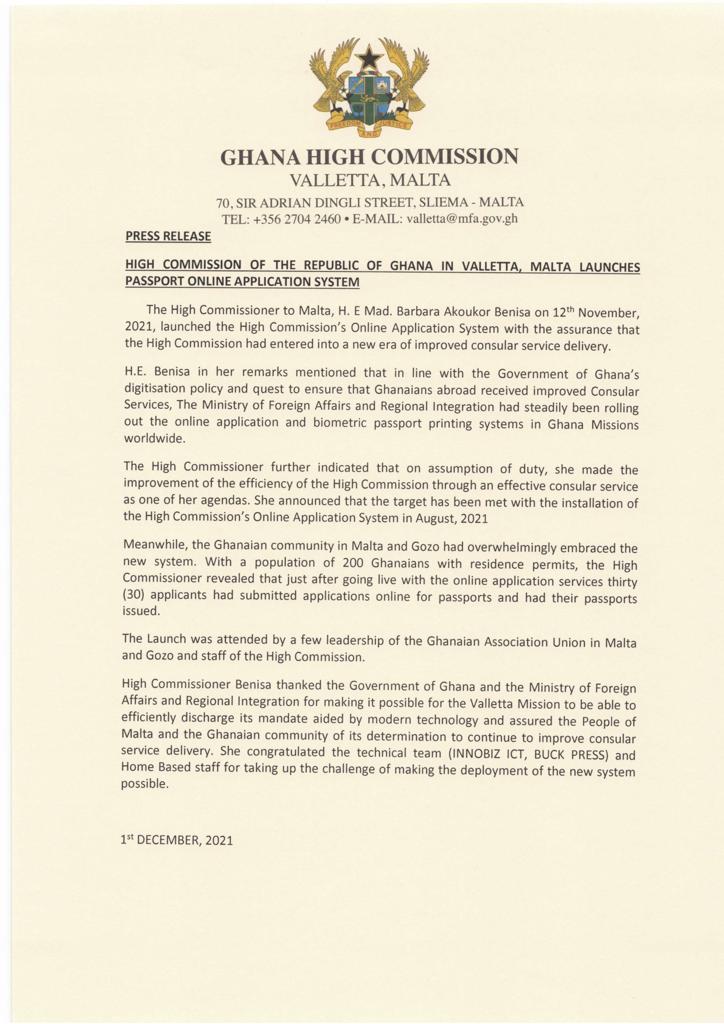 Ghana High Commission in Malta Launches Online Passport Application System
Ghana's High Commissioner to Malta, Barbara Akoukor Benisa, has launched an online passport application system for the Commission.
The system, launched on November 12, aims to improve the delivery of consular services to Ghanaians abroad.
During her speech at the launch of the system, Barbara Benisa said the move was in line with the government's digitization policy.
She said this had prompted Foreign Affairs to roll out the online application and biometric passport systems to Ghana's missions around the world.
In a Commission press release, Commissioner Barbara Benisa said improving the efficiency of the High Commission through an effective consular service has been on her agenda since taking office.
She revealed that "immediately after bringing the online application services online, 30 applicants submitted passport applications online and obtained their passports."
The leadership of the Union of Ghanaian Associations in Malta and Gozo and staff from the High Commission were present at the launch.
The Commissioner assured the Ghanaian community and the Maltese people of his determination to continue improving the delivery of consular services.
Currently there are 200 Ghanaians with residence permits in Malta.