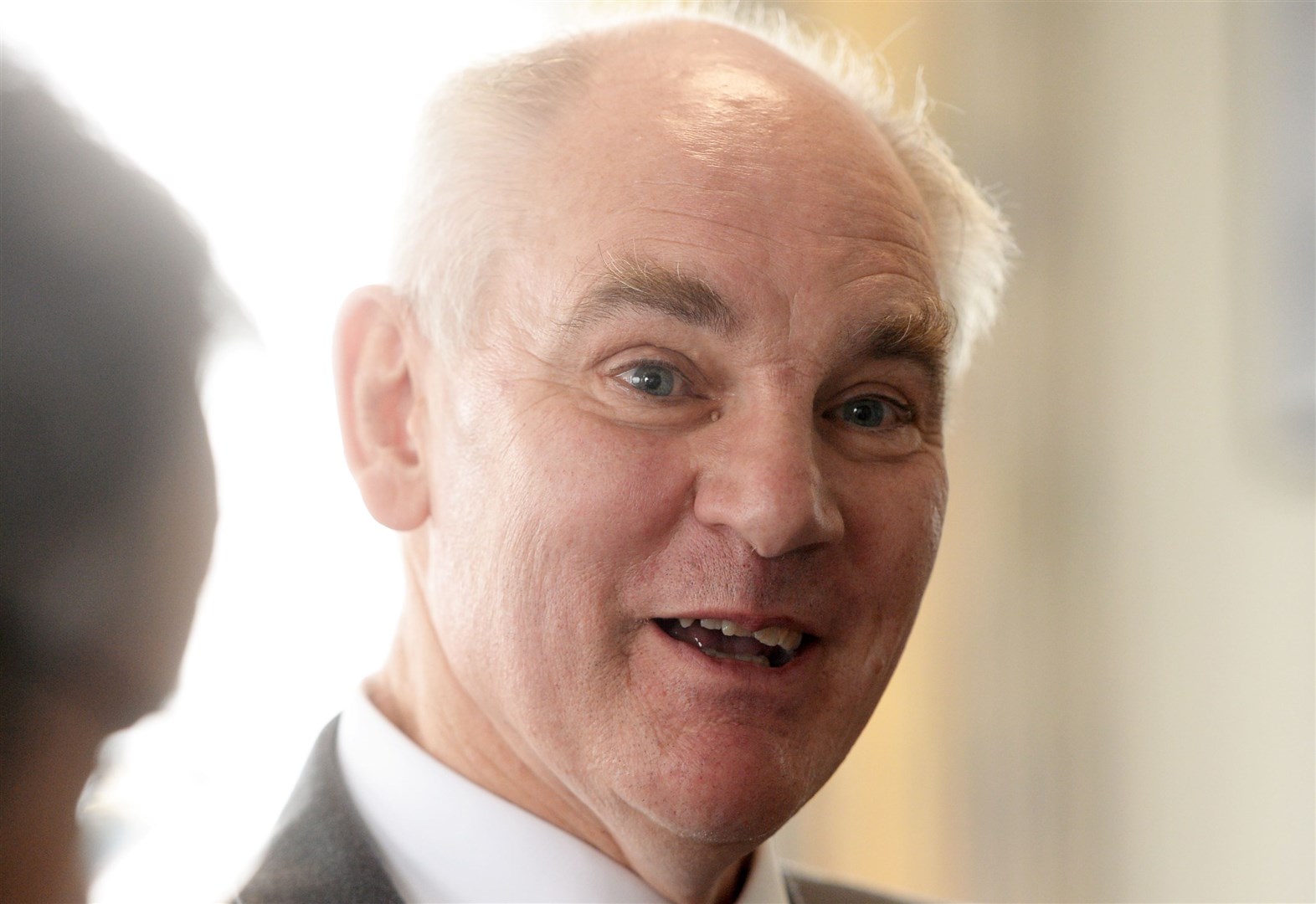 'Relief' for small businesses in the Highlands over vaccine passport requirements as Prime Minister Nicola Sturgeon presents action plan amid still 'precarious' Covid-19 situation
Relief 'RIPPLES' among businesses in the Highlands will be felt after today's Scottish government announcement on vaccine passport requirements.
This is the view of the Highland and Island Development Director of the Federation of Small Businesses, David Richardson, following what Prime Minister Nicola Sturgeon announced today.
The Scottish government will not extend vaccination passport requirements to a wider range of businesses, although various restrictions will remain in place in what she called a 'precarious' situation.
David Richardson, said: "Waves of relief will be sweeping through the many small independent hotel and leisure businesses in the Highlands at this news.
"We know from our investigative work how badly the owners of some of the businesses hit hardest by the pandemic – small cafes, restaurants and so on. their plans for the holiday season.
"However, the Prime Minister is clearly right – citizens, government and businesses of all sizes have a role to play in keeping this virus under control, which is why we are urging all small businesses to reconsider current Covid rules. and whether they are fully playing their role.
Ms Sturgeon has previously called on people who socialize over the holiday season to take lateral flow tests, especially those who haven't been vaccinated and who she says could "put lives at risk."
Ms Sturgeon says people were already being asked to do this routinely twice a week, but during the holiday season to "go the extra mile."
Working from home, while not ideal for many, should remain the norm wherever possible as it "remains one of the most effective protections" against Covid.
Ms Sturgeon said: "I can confirm that the judgment we came to this morning is this: First, for at least three more weeks, we will maintain vaccine certification for the sites and events currently covered by the program. that is, Late night license premises with a designated area for dancing at seated indoor events of 500 people or more Outdoor events of 4,000 people or more and any event of 10,000 people or more.
"Given the current state of the pandemic, we believe it would not be appropriate at this stage to remove this protection against transmission.
"Second, however, we have decided that from December 6 it will be possible to access the sites or events covered by the program by showing either proof of vaccination as currently or a recent result of a lateral flow test. negative, so we will also ensure that the scheme remains proportionate going forward and also contributes to our broader efforts to stop transmission, through greater use of LFD testing more generally.
"And finally, as I indicated last week, after also considering the possible extension of the program to a much wider range. This included indoor theaters and other hospitality venues. stress that this was a very, very finely balanced decision, however, I can confirm that at this stage we have decided not to extend the scope of the scheme.
"We have taken into account the fact that although our situation is precarious, rates are currently stable and even falling slightly."
Regarding the more general approach going forward, Ms Sturgeon said, "So when you see these advertisements, please take a moment to listen and remind yourself of the protections that will help you protect yourself and others. What are these other protections?
"First of all, as well as the vaccination. We ask everyone to have a regular lateral flow test. We have asked people to do it routinely twice a week.
"However, during the holiday season. We ask for extra effort. And so this next request is vitally important – whenever you socialize with others, whether it's going out for a drink or dinner, to visit. to someone at home or even going shopping somewhere, which might be crowded, please do an LFD test before you go, and if positive, don't go. Instead, take a PC test and isolate yourself while you wait for the result.
"Please continue to wear face coverings on public transport, in shops and when traveling to hospitality establishments. This remains a legal obligation but it is also a vital protection. A study published last week, suggested that face coverings can reduce the risk of transmission by more than 50 percent.
---
Do you want to respond to this article? If yes, click here submit your ideas and they can be published in print.
---